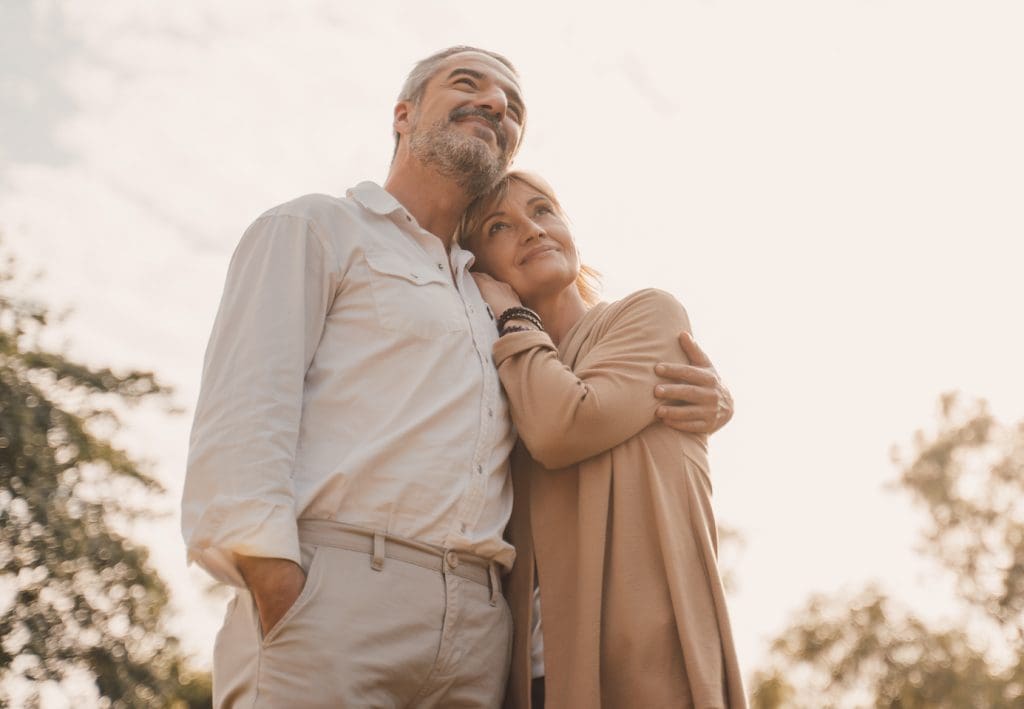 In a world tainted by confusion and distrust, that's the last scenario anyone wants to encounter when facing health concerns. Especially when your heart is part of the equation.
Fortunately, the experienced full-service cardiology team at Village Heart and Vein Center understands how important it is for patients to have full trust and confidence in their cardiac care providers.
After Dr. Georg Couturier founded Village Heart and Vein in 2011, he was determined to assemble a skilled team of doctors that covered the whole spectrum of cardiology. That's exactly what he has done.
Village Heart and Vein grew quickly with the community, becoming a trusted resource for both prevention and treatment, thanks to its wide range of cardiac expertise. Services include all areas of cardiology, electrophysiology and vascular disease.
Dr. Couturier is an award-winning doctor who specializes in general cardiology, preventive cardiology, pacemaker and defibrillator implants. From the earliest days of the practice, he wanted to ensure that patients could access the highest level of care— whether at his own hands or through another doctor in the practice.
As a collaborative practice, Village Heart and Vein combines the talents of six doctors. The team also includes nurse practitioners and physician assistants who work hand-in-hand with the cardiologists to serve their patients."We take a comprehensive approach to cardiology. We're able to take care of all the functionalities of the heart–all the problems and conditions the heart can create, along with vascular and arterial needs," notes Dr. Couturier.
Having this broad skill set available under one roof means patients can rely on Village Heart and Vein whatever their cardiac needs.
Whether a patient is dealing with high blood pressure, irregular heartbeat or abnormal heart rhythm, heart valve disorder, peripheral artery disease, varicose veins, or any other condition that impacts the heart, Village Heart and Vein can competently treat any and all cardiac concerns, including preventative care.
PATIENT-CENTERED
A positive outcome starts and ends with the patient. The success rate increases when a patient fully understands the procedure, medication and treatment plan.
"Patient care is more than the knowledge of the doctor," says Dr. Couturier.
He explains that beyond the doctor's credentials and skill, a viable care plan requires the physicians and patients to share knowledge and work together. This is part of the "teamwork approach" the practice prides itself on providing.
In addition to expert medical care, the entire staff at Village Heart and Vein makes it a priority to build relationships with their patients. This includes taking the time to explain procedure details and to answer questions, assuring that patients feel they are an integral part of the entire process.
"We don't take the approach of dictating to a patient what has to be done. We want to make sure our patients have the knowledge base they need to make informed decisions without relying on Google," explains Robert Howard, Practice Administrator. "We believe that having an advocate on your side to help you make good decisions is the best possible situation."
Patients like Ken Thompson have experienced this firsthand.
"The people that are trying to resolve my condition made me feel like I was the only person they had to see that day. Very patient, kind and understanding," says Thompson. "If someone were going to make a video to train new doctors and staff on how to treat new patients, they should have used my visit."
It's one thing to have impeccable credentials and the most modern tools at their disposal. But it's another thing altogether to have doctors who are approachable and willing to spend adequate time with their patients, talking with them, not down to them.
"The staff and doctor were amazing. They made me feel comfortable and relaxed, as I was already stressed about having to see a cardiologist," says patient Fred Waters. "The doctor took the time to really explain things and outlined her treatment plan very clearly."
"Having the patient involved in their care means you get a better outcome," notes Dr. Vatsal Inamdar, an electrophysiologist with Village Heart and Vein. "For me, it is essential to explain their condition, help them understand what is happening to them, and form a solution or resolution to their problems."
NEXT-LEVEL CARE
Village Heart and Vein offers a balanced approach that is progressive without being aggressive. Technology and state-of-the-art equipment combine with some of the best minds and talents in the world of cardiology.
"We're well rounded in that we cover all bases of cardiology, and we cover them well. Our doctors are very forward-thinking and up to date with the latest techniques and tools," says Robert Howard.
The practice utilizes the latest technology and innovations. Every doctor and provider are focused on each patient's individual needs.
"We continue to innovate, working with leaders in the industry to come up with new processes and procedures," adds Robert Howard.
For example, Village Heart and Vein currently has multiple ongoing clinical trials for medication. The practice routinely works with manufacturers on new instruments in order to improve procedures and lead to better patient outcomes.
Even though Village Heart and Vein is dedicated to cardiology, the practice team is fully aware that their patients may have other health concerns or comorbidities. In these cases, it's important to work with their primary physicians to ensure that cardiac procedures or medications don't conflict with any other physical issues the patient may be dealing with.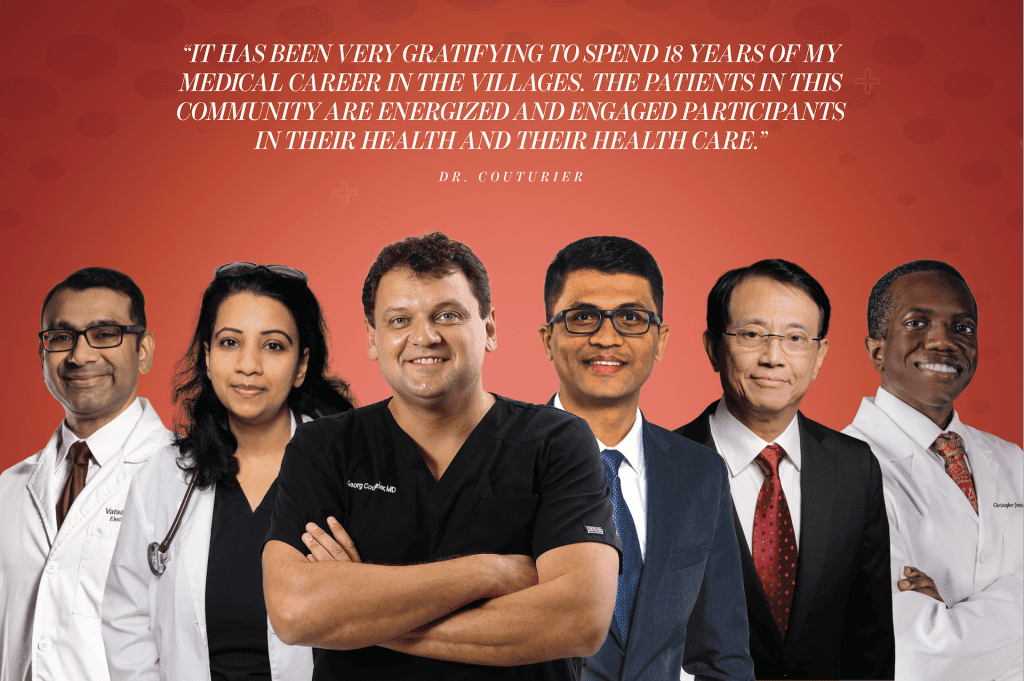 OUTPATIENT OPTION
For many people, the last few years have understandably increased their anxiety about having a hospital stay.
Patients of Village Heart and Vein can rest assured that this can typically be avoided, thanks to the practice's partnership with Outpatient Surgery Center of Central Florida. The ultramodern facility is conveniently located in Wildwood and enables patients to have procedures done onsite at this outpatient cardiac surgical center instead of being admitted to a hospital.
Not only is the surgery center equipped with the latest technology and finest equipment, it is an accredited facility with accredited cardiologists.
Cardiac procedures can be done here in a highly professional setting that is more personal, safer and also, less expensive. It's a clear advantage that brings peace of mind to both patients and their families.
Among the many procedures performed in the outpatient surgical center are heart catheterization, pacemaker implants, stenting of the heart, loop implants, surgery for peripheral artery disease and more. With most procedures, patients are discharged on the same day.
IMPROVED RECOVERY
Not every patient has someone at home to help after a cardiac event. Follow-up care is crucial to a positive outcome, so it's not unusual for a patient having a cardiac surgery to spend some time in a rehab facility after being discharged from the hospital.
Village Heart and Vein has simplified this vital step by enabling the practice's own nurse practitioners to treat patients in rehab. The team sees this as a continuation of care that supports patients, so they receive appropriate care throughout the recovery process. They are one of the only cardiology practices in The Villages to offer this service.
"We currently have three nurse practitioners who work with patients of cardiac events while in rehab. We have a clean hand-off from the doctors in the hospital to rehab and then back to our practice, so there's no outside involvement through the cycle," notes Howard. "Our nurse practitioners have direct contact with our doctors, so it works best for the patients."
This unique service allows patients to have more peace of mind during an unsettling time, which means they can heal better.
"It has been very gratifying to spend 18 years of my medical career in The Villages," says Dr. Couturier. "The patients in this community are energized and engaged participants in their health and their health care."